Sarah and Grahamís Toronto Restaurant Guide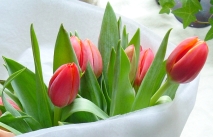 We created this site to provide a no nonsense, honest review of our dining experiences at Toronto restaurants. We are food lovers. We love eating out and going to new places. We have lived in this city our entire lives and have experienced the best and worst restaurants in Toronto.
This site helps you cut through the crowd of over 6,000 Toronto restaurants because we are just like you. We dine anonymously, we do not get special treatment in any way and we pay for every meal out of our own pocket. A special note about the advertisements. The advertising is generated by Google.com and we have no control over the content. We are not connected in any way to the restaurants we review or the advertisers on our site.
Our comments are about what happened to us dining out and we recognize that it may not be typical for everyone. You could have a completely different restaurant experience. However, we believe the finest restaurants offer consistency. And our experience with repeated visits to the same restaurants confirms that the best restaurants consistently serve outstanding meals.
We have also kept reviews for restaurants that have closed. When we look for online dining recommendations, we read reviews of restaurants we have visited in order to compare that site's review with our experience. We believe it is an excellent indicator of whether our tastes are similar and whether the recommendations are worth pursuing. For this reason we believe reviews of closed restaurants are still relevant. We try to indicate a restaurant has closed but sometimes events overtake even our reviews. This is one reason why we value your feedback a great deal.


Contact Us We want to hear from you. Your comments are important to us so that we can improve this site. To email us with your email software click Otherwise send your comments to comments"at"TorontoRestaurantReview.com. Please change the ďatĒ to the @ symbol. We display the email address this way to avoid junk mail from spam crawlers and spam bots.
Sarah and Graham